Kino Custom Fabricated Foam
Kino Custom Fabricated Foam
Kino's Foam Division can provide complete design
and manufacturing of cushioning systems that ensure
the safe arrival of your products.
Die-cut foams, molded foams, foamed to place, and fabricated designs
can all be developed to your specifications.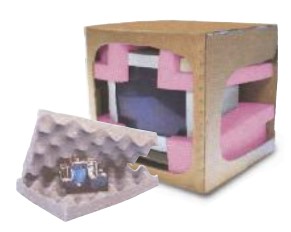 Integrating foam cushioning and ESD products with corrugated or wood boxes designed and manufactured in-house for the quickest turn-around and the highest quality.
So, let us quote you a price on your Kino Custom Fabricated Foam needs. Call Tucson Container at