Kino Foam, an "Integrity in Foam Packaging" manufacturer, supplies all different grades and densities of foam for any of your custom foam requirements. Our packaging engineers can create the appropriate solution for your needs.
Kino Foam Division is located within Tucson Container, a 150,000 sq. ft. building on 18 acres at the Tucson airport. We specialize in design and manufacturing in all types of foam material, with die-cutting, assembly, foam in a box, etc. We usually have three deliveries to and from Tucson and Phoenix every day.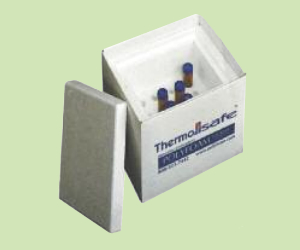 Integrating foam cushioning and PU products with corrugated containers or wood crates are our speciality
And, of course, it's all designed and manufactured in-house for the quickest turn-arounds and the highest quality.
Ready-to-use kits for shipping temperature sensitive products – insluted reusable foam container, lid, and corrugated box.